The Italian Air/Ground Exploration South of the Tropic of Cancer (1932-1936)
by Roberto Chiarvetto
After the Italian conquest of Libya was completed in 1931 with the capture of Kufra, an agreement on the borders of Libya with France and the United Kingdom became a necessity. To increase knowledge about the area and devise means to control it, a long series of land and air reconnaissance expeditions were undertaken. Wadi Abd el-Malik, "Almásy's Zerzura" in the Gilf Kebir, was reached in November 1932, after two Italian biplanes had flown over Chad's Ounianga lakes only a few weeks earlier.
Libya's borders with Egypt and the Anglo-Egyptian Sudan were agreed upon in 1934, but the 1935 Italo-French Agreements did not really put to rest the issues between these two nations in Africa. The recently appointed Governor of Libya, Air Marshal Italo Balbo, decided to explore the area in depth to question the agreement, and to reach a new one with the French that was more respectful of Italian geographical and political rights. A secret reconnaissance mission to the southernmost reaches of Libya was then very carefully planned and carried out in July 1936.
CLICK HERE TO REGISTER FOR THIS EVENT
About the Speaker: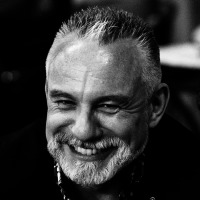 Roberto Chiarvetto is an independent researcher who has authored several articles on military history and technology. Together with other authors, in 2009 he co-wrote Incident at Jebel Sherif; in 2010, L'attacco a Cufra/The Attack on Kufra; and in 2016, 50° Stormo 1936-2016.
For the Italian Air Force he has penned, together with Michele Soffiantini, articles for the official journal Rivista Aeronautica, followed in 2015 by In volo su Zerzura (which received a Special Mention at the Premio Douhet 2016 and a Special Award at the Premio Corsena 2017) and in 2018 by its revised and expanded English edition Flying over Zerzura, and A sud del Tropico del Cancro in 2022 (an official publication of the 100th Anniversary of the Air Force, which also received a Mention at the Premio Douhet 2022). His most recent publication, once more co-authored with Soffiantini, is a re-edition of a secret 1936 publication by the Governo Generale della Libia, dealing with Italo Balbo's strategic exploration from the air of the western and southern reaches of the then-Italian Libyan colony.
In 2009 he took part in the TV documentary Lost in Libya, filmed in the Libyan Desert and broadcast by TV One New Zealand. In 2016, along with Soffiantini and the ITAF Museum in Vigna di Valle, he conceived and set up in the museum the permanent exhibition In Search of Zerzura, followed in 2017 by Due nomi un esempio about the famous Generals Lordi and Martelli Castaldi. He is a member of the British Institute for Libyan and Northern African Studies (BILNAS), the Gruppo Amici Velivoli Storici, and the Italian Zerzura Club.